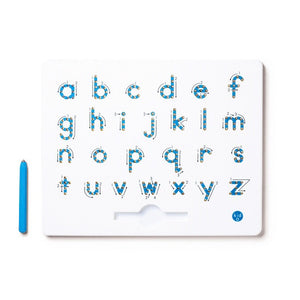 Learn a-b-c in a fun and sensory way with this Magnatab from Kid O!
Children can follow the arrows to trace each letter with a magnetic stylus and erase it with the tip of their fingers. A really tactile experience!
Perfect for early literacy and reinforcing the fundamentals of writing.
* Magnatab measures 28 x 23 x 1.5 cm
* Recommended for Ages 3+