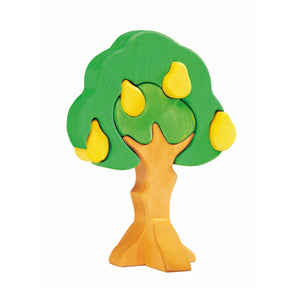 This gorgeous pear tree wooden puzzle provides an interesting challenge for children to nest the golden pears in the correct slots in the tree. More than just a puzzle, this sturdy 3D pear tree is also great for everyday small world play scenes. A lovely piece in any play room!
*Made in Germany from sustainable trees and coloured with non-toxic water-based dyes.
*Set measures 18cm x 13cm x 6cm.
*Recommended for Ages 3+